What Our Patients Are Saying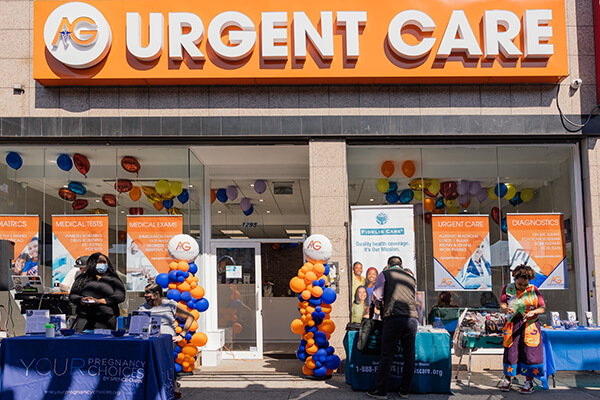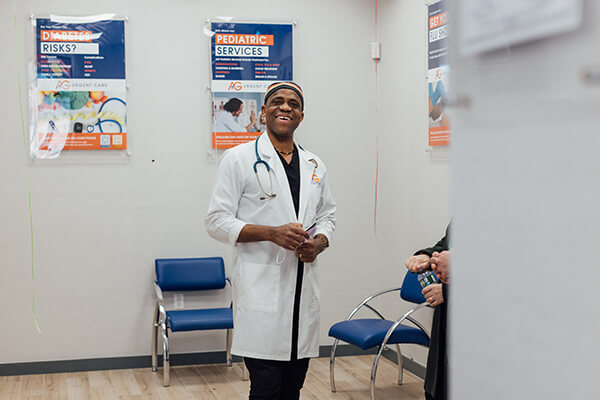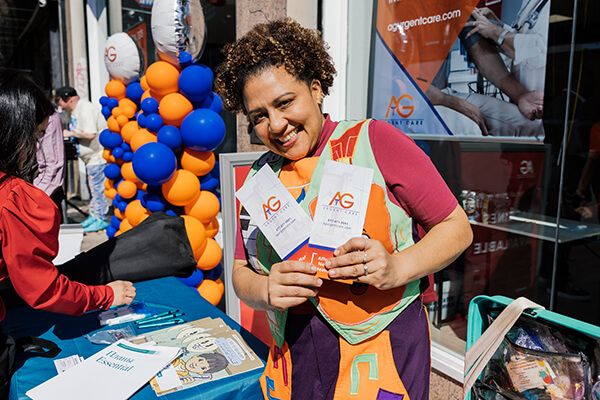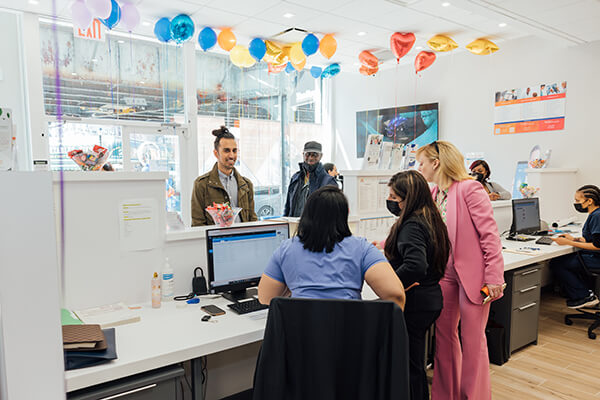 BUSHWICK URGENT CARE WALK-IN CLINIC
When you need urgent medical care, you want to be seen quickly. We understand that and seek to provide care with short wait times.
If you suffer strains, sprains, need stitches, have difficulty breathing, a sore throat, skin rash or believe you have suffered a minor break, the skilled emergency clinical staff at AG Urgent Care in Brooklyn will take care of you.
We provide both adult and pediatric care at our five area Brooklyn and Queens urgent care locations.
Abdominal pain
Asthma
Bladder infection
Blisters
Broken bones
Bronchitis
Flu
Ingrown toenails
Insect bites/stings
Lice
Measles
Nausea
Dizziness
Burns
Chicken Pox
Cholesterol
Cough
Diabetes
Diarrhea
Neck pain
Objects in eye, ear or nose
Painful urination
Pinkeye
Pneumonia
Rashes / Skin problems
Urinary tract infections
Ear infection / ache
Eye irritation
Fever
Stomach flu
Headache / Migraine
Sinus infection
STDs
Sore throat
Strep throat
Tonsillitis
Upper respiratory infections
Vomiting
Other
Bushwick Podiatrist
The Bushwick neighborhood of Brooklyn, New York is fortunate to have a number of excellent podiatrists available to the community. Whether you are suffering from a chronic foot condition or have recently sustained an injury, a Bushwick podiatrist at AG Care can provide comprehensive care and treatment. Bushwick foot doctors at AG Care are highly trained professionals who specialize in the diagnosis, treatment, and prevention of medical and surgical conditions of the feet and lower legs.
Our Bushwick podiatrists offer a range of services including routine foot exams, treatment of foot and ankle injuries, nail care, and orthotic and prosthetic care. A Bushwick foot doctor can diagnose and treat a wide range of conditions such as bunions, hammertoes, corns, calluses, ingrown toenails, and heel pain. We can also provide relief from arthritis, tendonitis, and plantar fasciitis. If a patient's condition requires surgery, a Bushwick podiatrist can perform a variety of procedures, including bone and joint repair, tendon and ligament repair, and nerve decompression.
AG Care podiatrists in Bushwick understand the importance of foot and ankle health and strive to provide the best possible care to their patients. Their goal is to help patients reclaim their mobility and reduce their pain and discomfort. The Bushwick foot doctor will take the time to understand the patient's medical history and lifestyle, as well as their goals. Then they will create a personalized treatment plan which may include lifestyle modifications, physical therapy, medications, custom orthotics, and/or surgical interventions.
If you have an issue with your feet or ankles, it's important to seek out the help of a Bushwick podiatrist. A Bushwick foot doctor can diagnose the problem and ensure that you receive the best possible treatment. They can also provide advice on preventative measures to help protect your feet from further injury or damage. If you live in the Bushwick neighborhood of Brooklyn, New York, make sure you seek out the care of a qualified and experienced Bushwick podiatrist at AG Care.